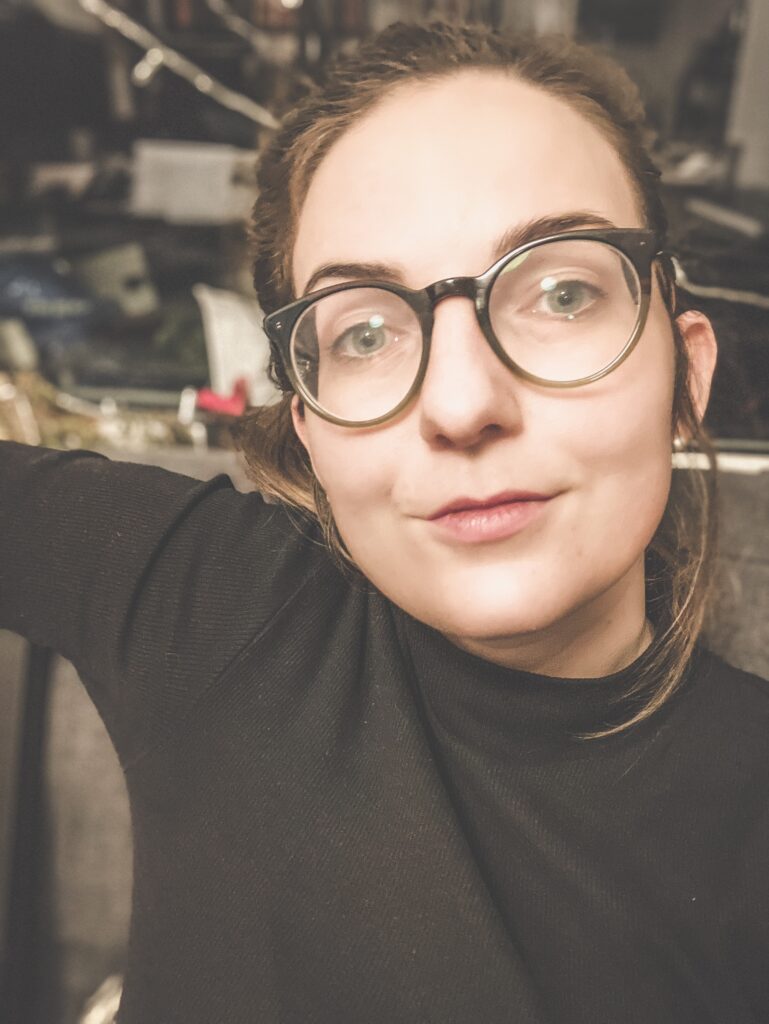 "I am fascinated by the way we learn to see and how visual artists act on it. We learn multi-sensorily by reading a book, watching a film, looking at pictures and photographs. Checking out new digital art online. Listening to music. Eating something new. Visual art is weaved into a net of different kind of sub- and pretexts, of different media. … I love how my art takes over and tells me a story I've already forgotten. A story about life."
Born 22.03.1990 in Vienna; currently residing in St.Pölten, Lower Austria
Education
University of Vienna, Université de Paris, 法政大学 (Hosei University in Tokyo, Japan), selected courses at the University of applied arts in Vienna; Subjects: Japanese studies, art history, sound design, drawing
Profession
Artist, art and piano teacher at MAGO KLANGATELIER
Media
Painting and Drawing (analogue/digital), Pixel Art, Sound (Instruments [especially Piano], Voice, Experimental), 3D Art, Installation
Topics
Picture studies, ways of seeing, cultural industry, institutional critique, art education, trans-nationality, digital transition, ellipsis, (hyper-/over-)realism, abstraction, Pop culture
Exhibitions
Playground Festival (Vienna), TAKE FESTIVAL (Vienna), Vienna Art Salon (Vienna)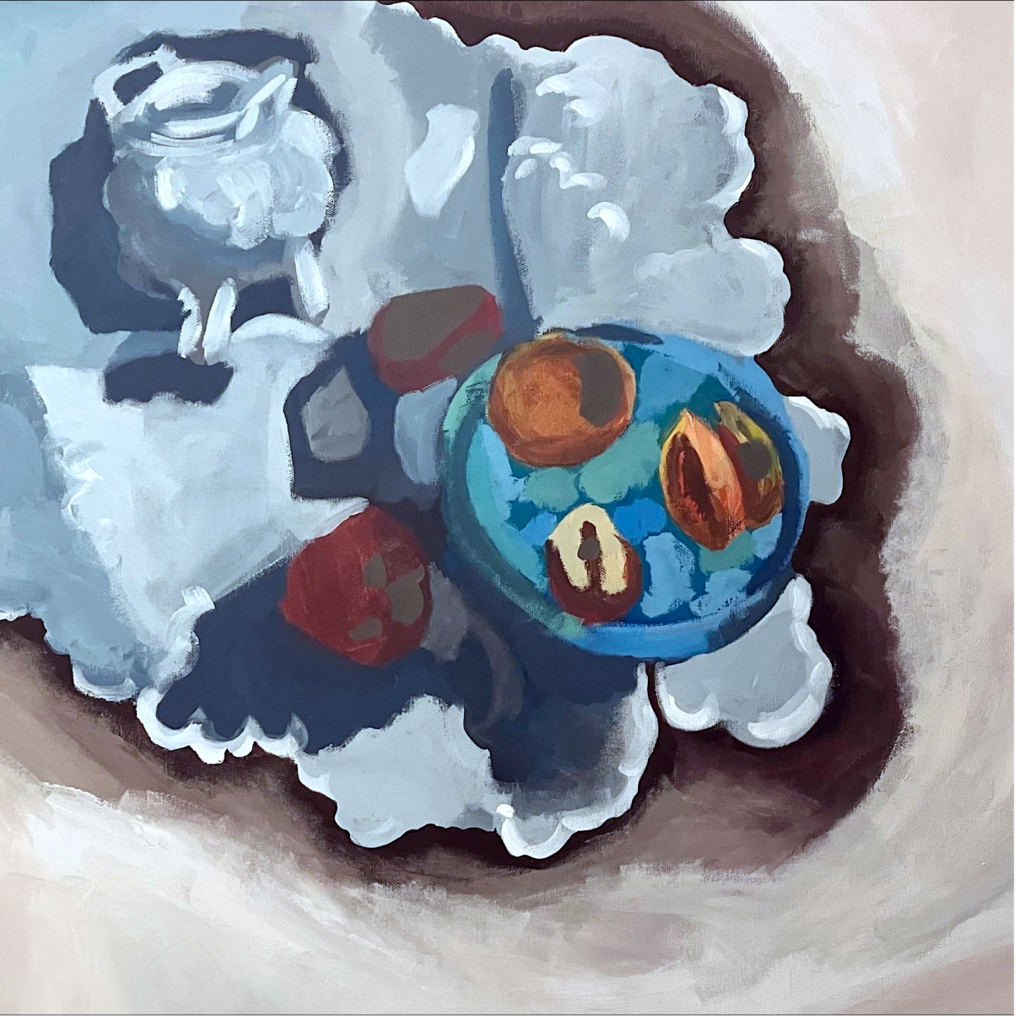 Selected Works
Series "Teleporter" 2022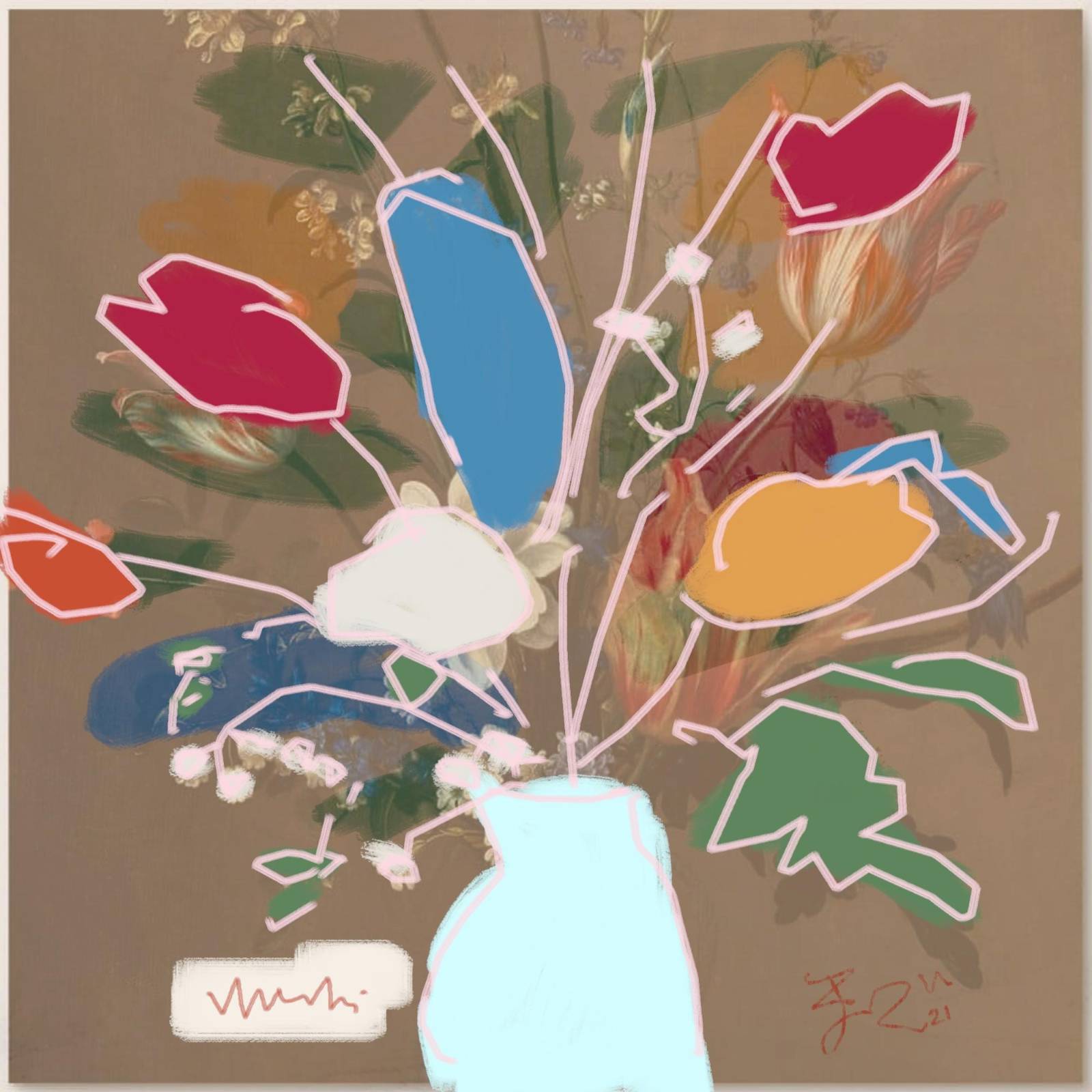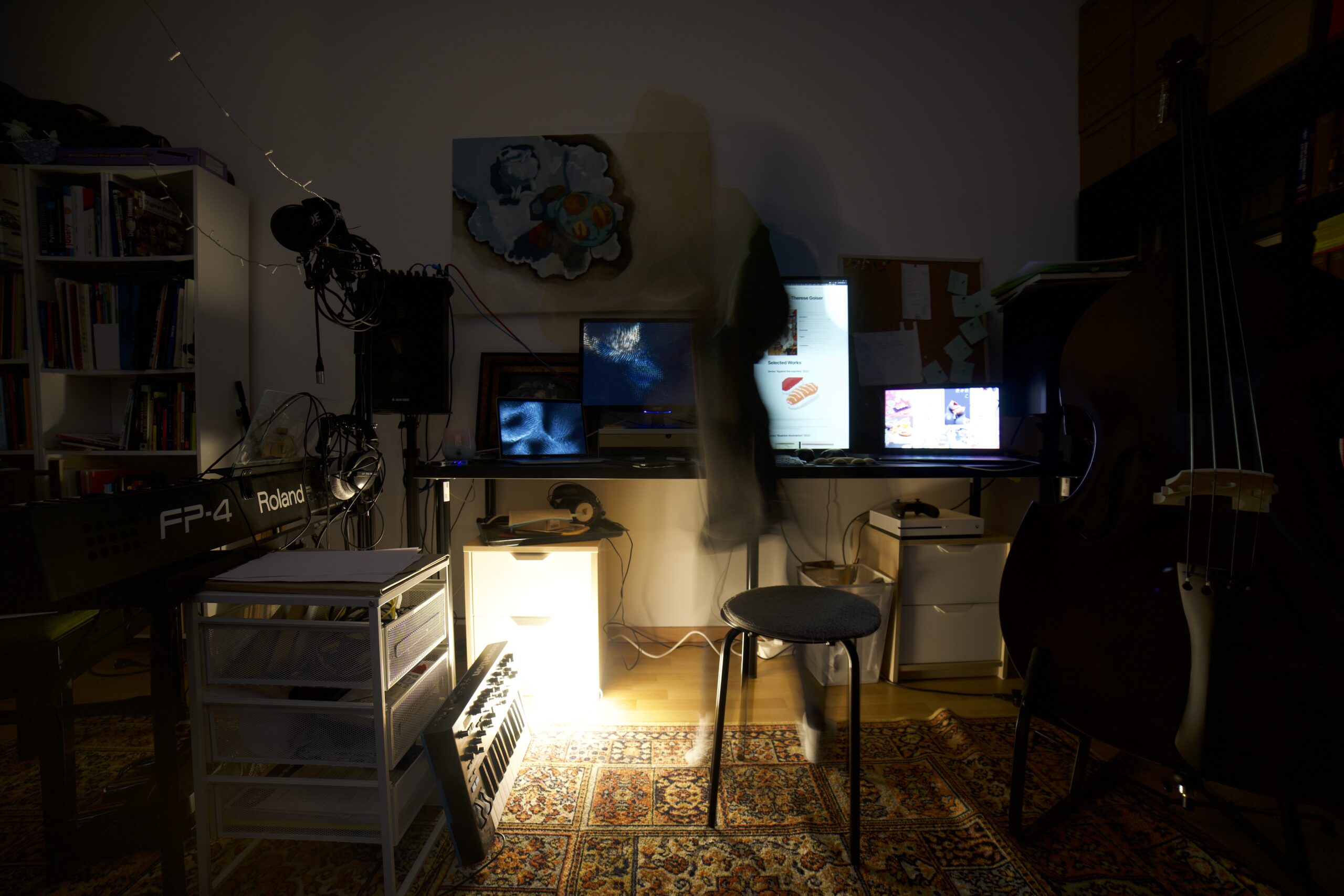 Storytelling. The pictures are shown printed with audio tracks (headphones) that provoked the observer to associate digital and analogue sound patterns with visual input. In-Room-Recordings and MIDI sounds exist in a place of unity.
Series "Transnational Pop Art Rondo" 2021-22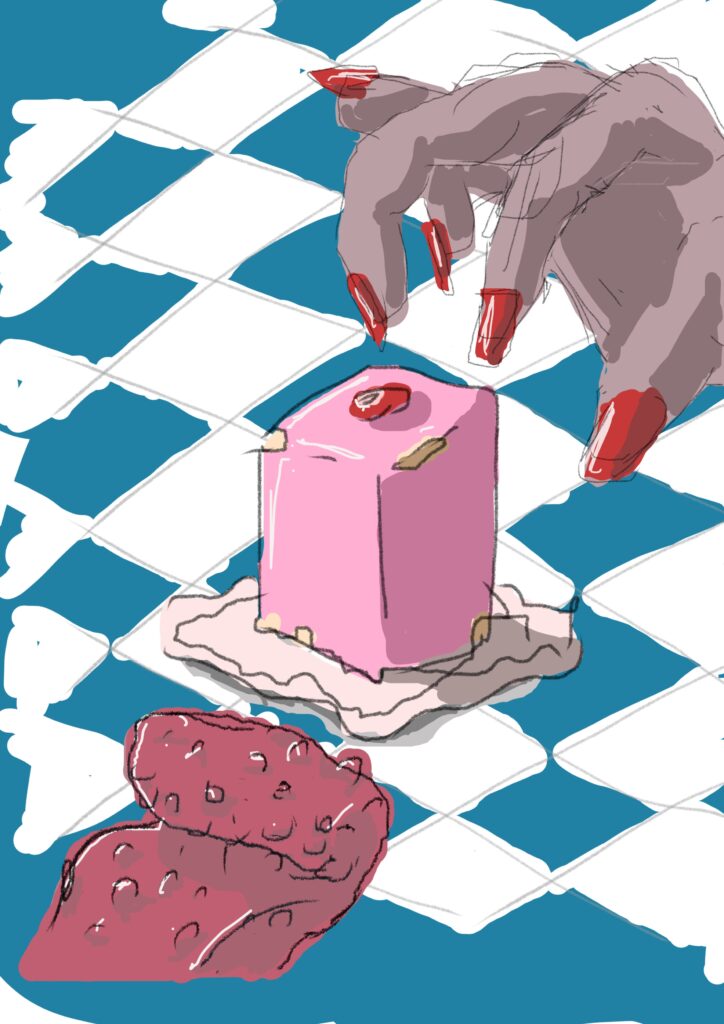 Do we know where our fantasy comes from?
Series "Home again" 2020-22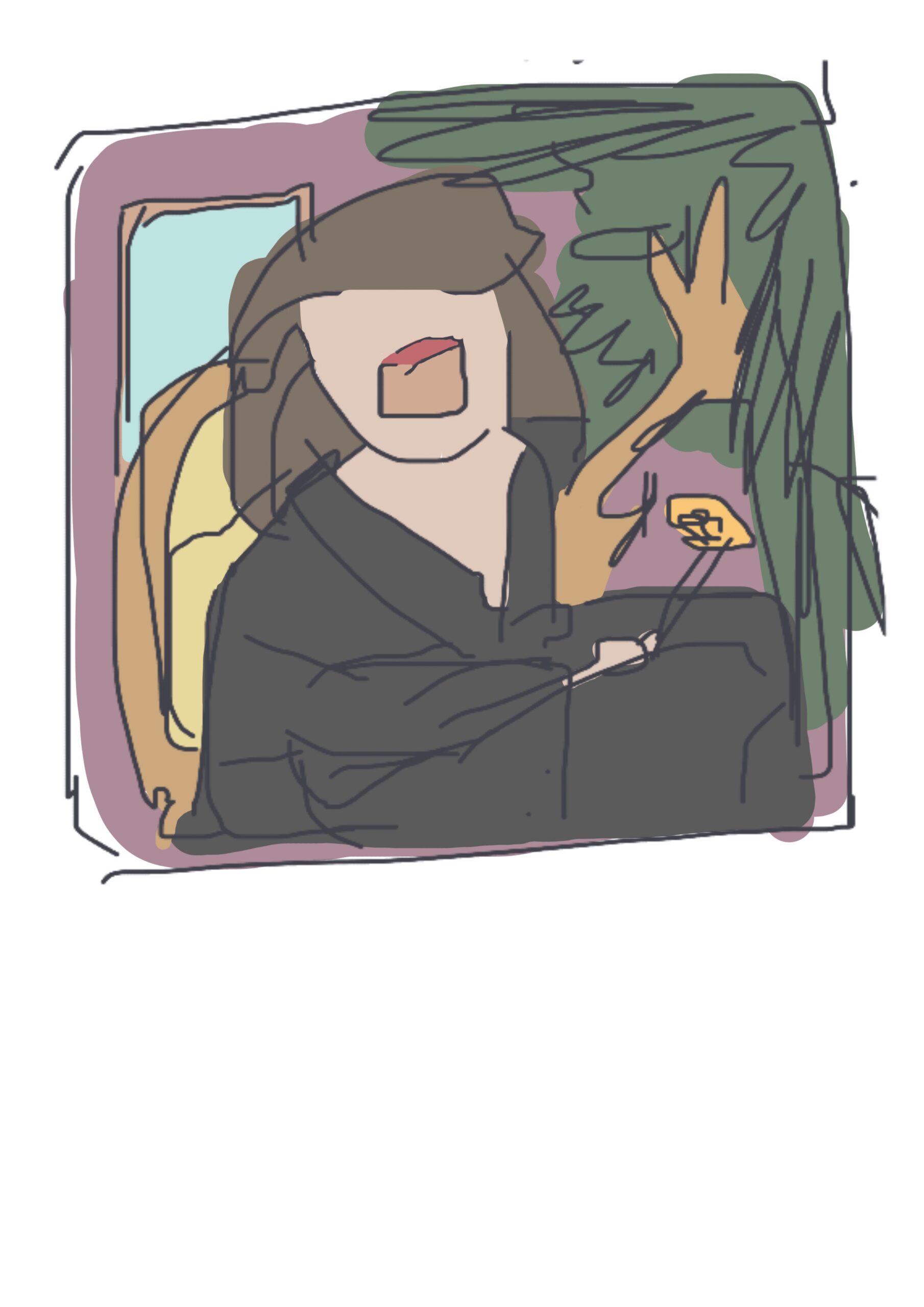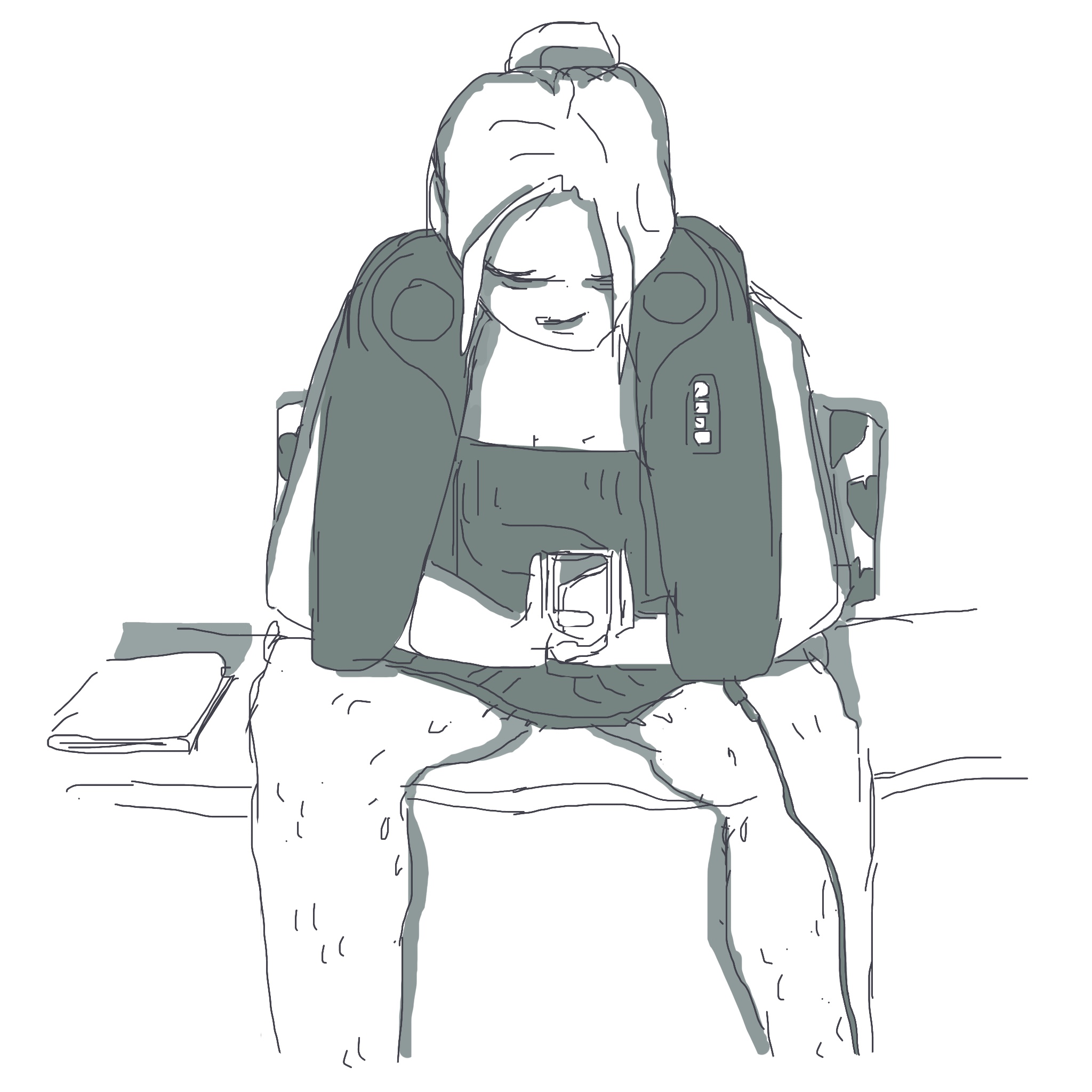 I moved back to my home town. And invented a place, I already knew. (acrylic paint on canvas and cardboard)
Series "Monolith" 2022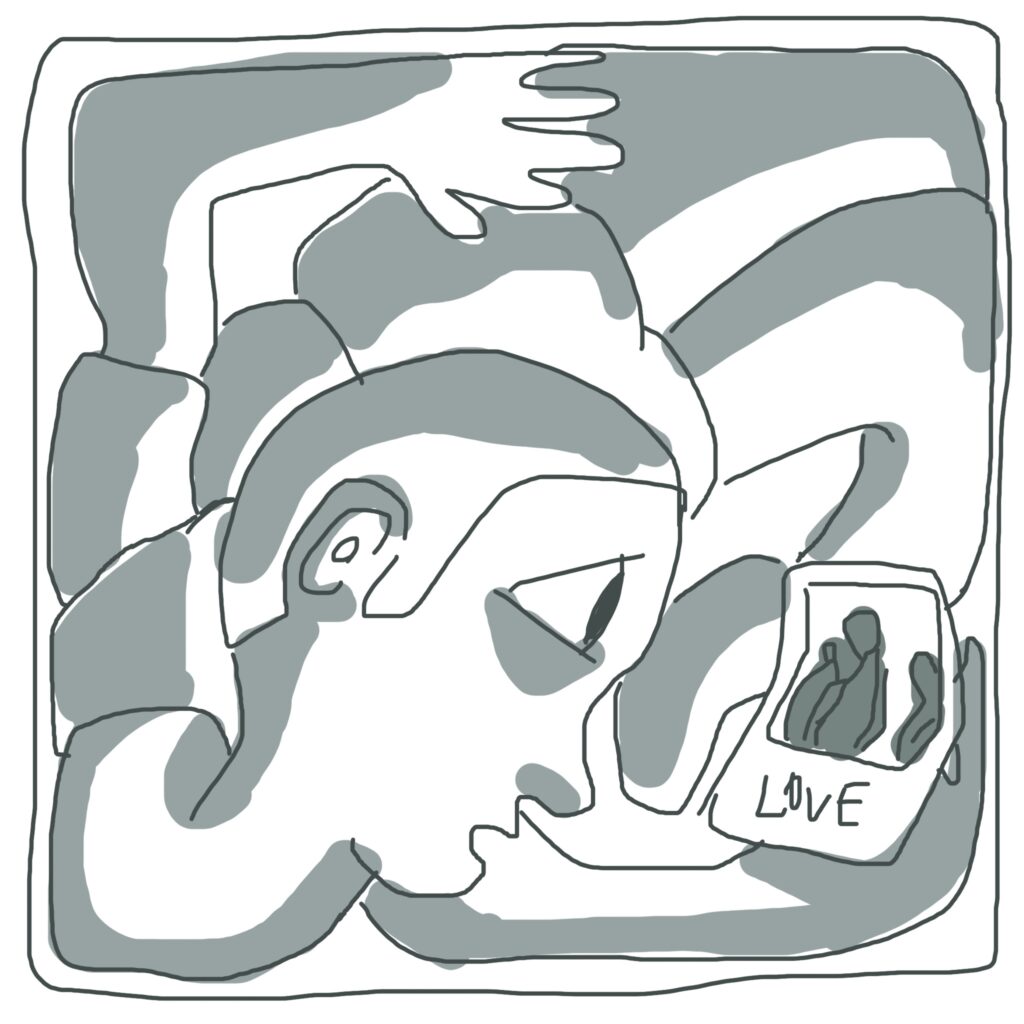 These are stories people told me about their lifes.
Series "I learned 3D art because I wanted to impress my ex-boyfriend #feminism" 2018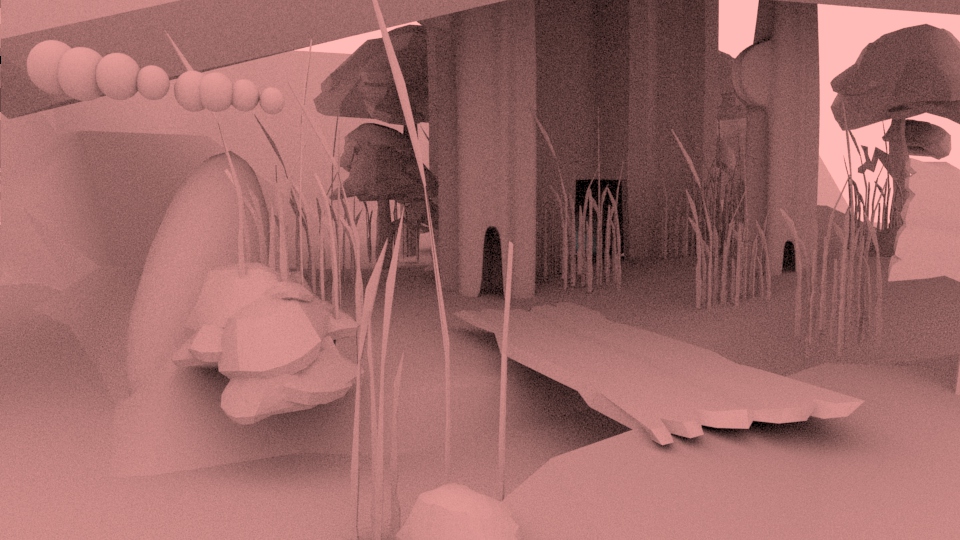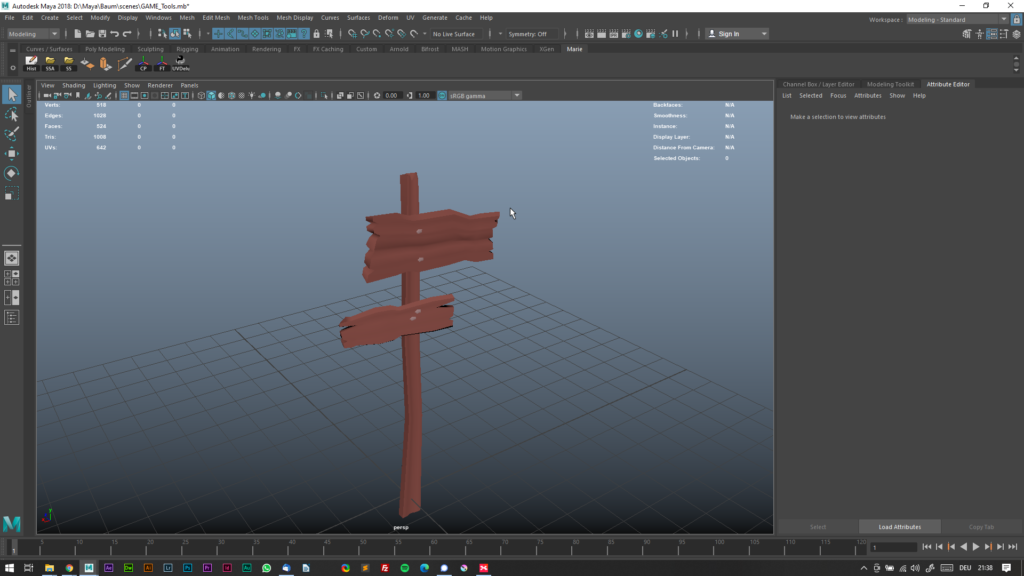 He will love me because I can become what he loves. Never leave me. (Unfinished selection.)
Installation "Pick a sound" 2017 (Playground Festival x TAKE Festival, Vienna)
with: Floke und Basti
In this installation, the visitors were invited to play – pick – florescent wool threads that made electronic sounds when touched. The room had a soundtrack, we made from scratch (recordings of shoes, bowls and other everyday objects) and then created a soundscape for the room. The interaction of the visitors with the installation created a collective feeling of connectivity that was produced by being in one room, becoming one sound complex with the people by picking a sound. (I loved the children that had a very positive and curious reaction to the installation. I had to reconstruct the installation a bit after children were playing with our "instrument" for hours.) The installation was meant as a bridge between haptic and auditive experiences that should make us realise our idea of sound, music, instruments and human interaction what was depicted by the room-in-room wool threads that very delicately held the installation together and invited visitors for a collective experience.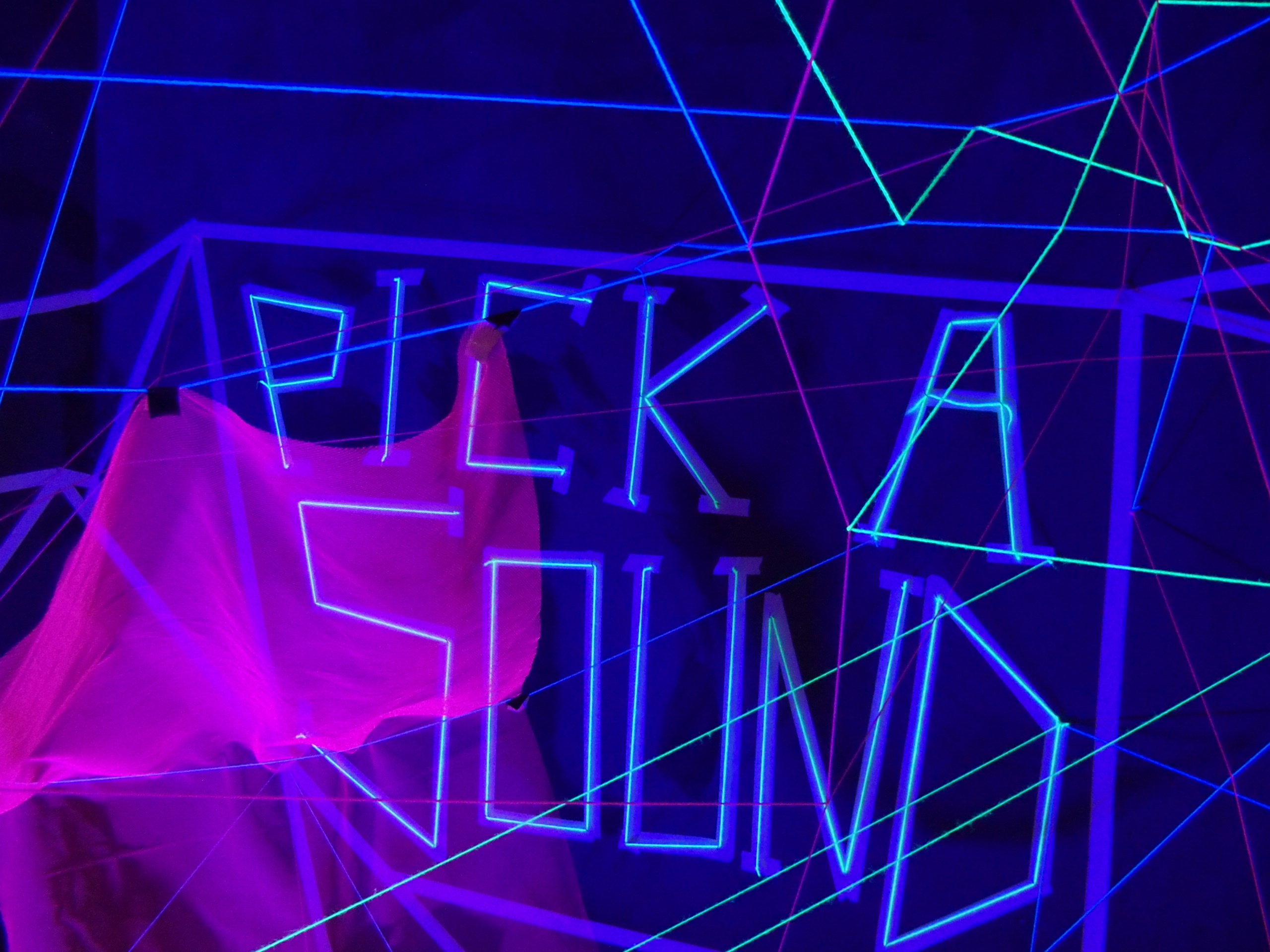 Series "Hide_out" 2014-2017 (Vienna Art Salon, Vienna)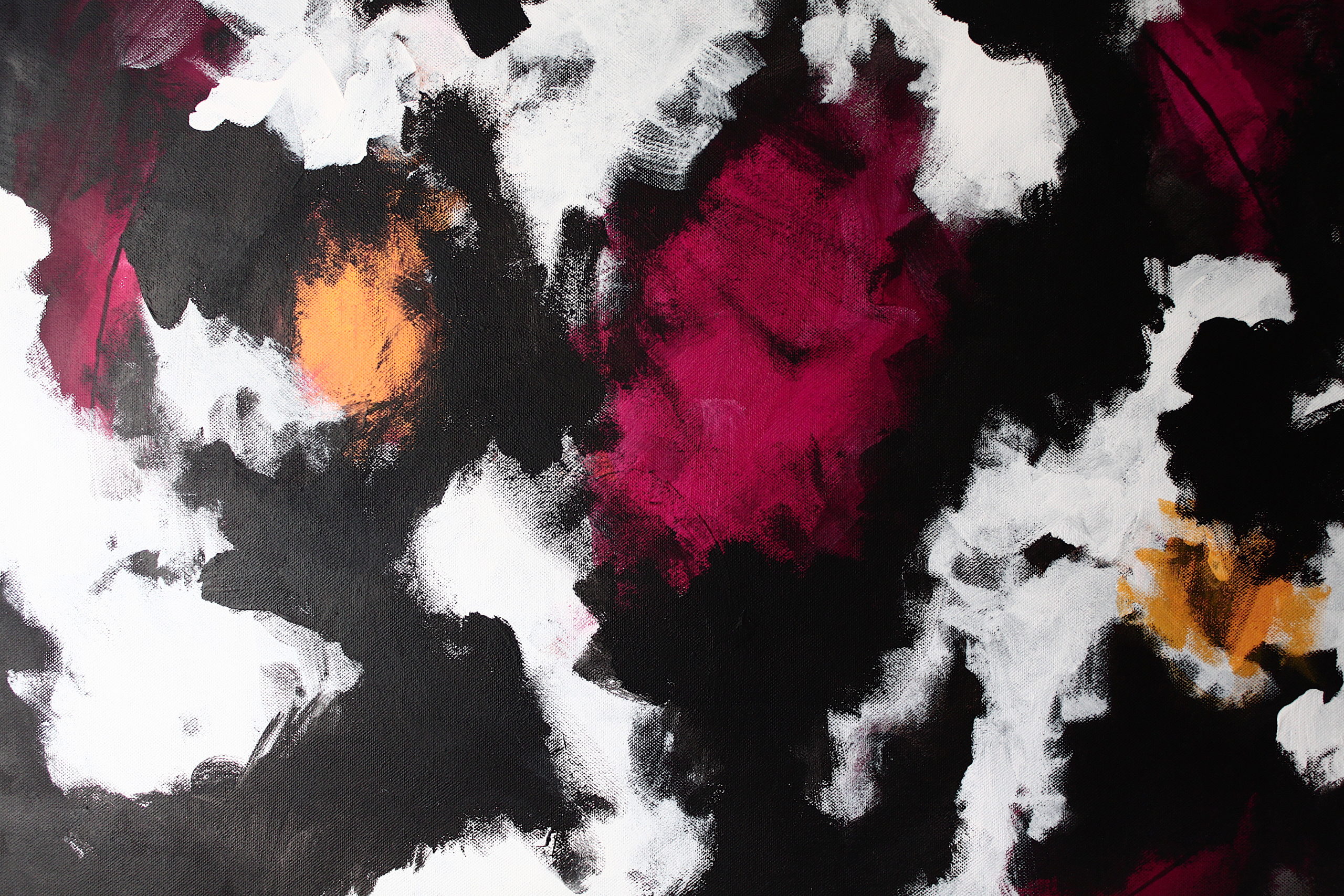 As a child I fell in love with abstract art. I fell in love with constellation.
---
Contact kontakt@klangatelier +43 699 – 1934 – 9992
Marie-Therese Goiser
Maximilianstraße 74D/11
A – 3100 St.Pölten